Elk City Carnegie Library
Monday, Wednesday, Friday
Beckham County Imagination Library
Parents sign up your children 5 and under for free books every month.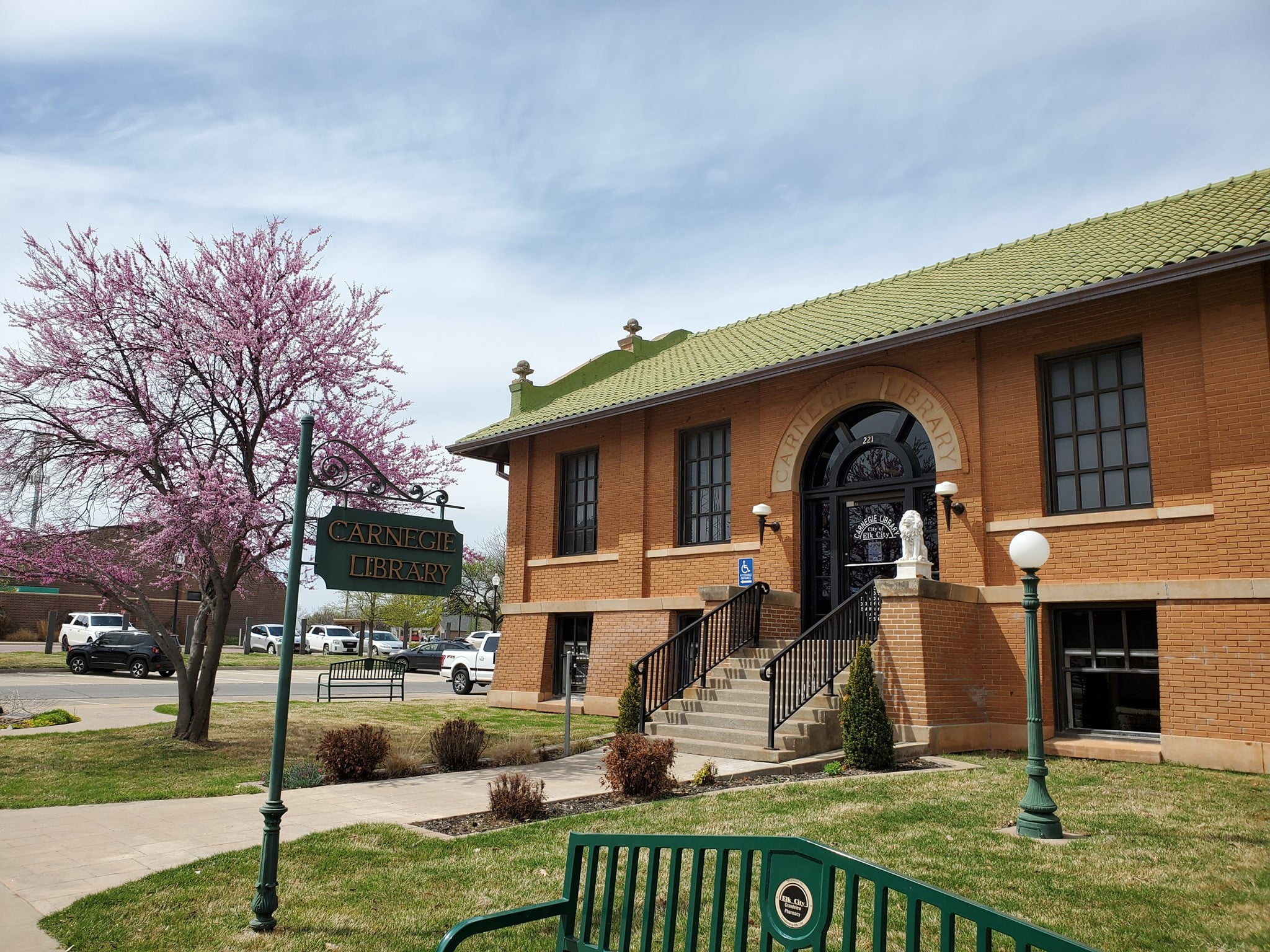 To provide access to the best materials and services to meet the ever-changing information, education, cultural and lifelong personal growth needs of the members of the community.
Our Collection and Services
The library board and staff are dedicated to making the library a valuable and integral part of the community. The library offers over 30,000 volumes which include best sellers, westerns, mysteries, inspirational fiction, large print books, and a large collection of non-fiction books. Also available are audio books for adults and children, magazines, and newspapers.
Library services also include internet access, copy machine and scanning to email, programs for all ages and interests including year-round story time for children. See FAQ for more information about library services.
In 1912 a group of Presbyterian women organized the Elk City Library Association in one room over the Elk City Daily News. Volunteers staffed the room one afternoon a week with approximately 250 donated books. Upon request, the Andrew Carnegie Foundation gave $10,000 for the construction of a building to be built on land furnished by the City.
In 1968, the basement became the youth library. The 1975 renovation doubled the size of both levels with the lower-level accommodating preschoolers through high school, as well as a community meeting room. Resources for babies through middle grade children can be found in the lower-level Children's Library with adult and young adult resources on the second level Main Library.
Open 50 hours a week, the library is funded by the City of Elk City and is guided by a local library commission of six community representatives. Yearly state aid is provided by the Oklahoma Department of Libraries.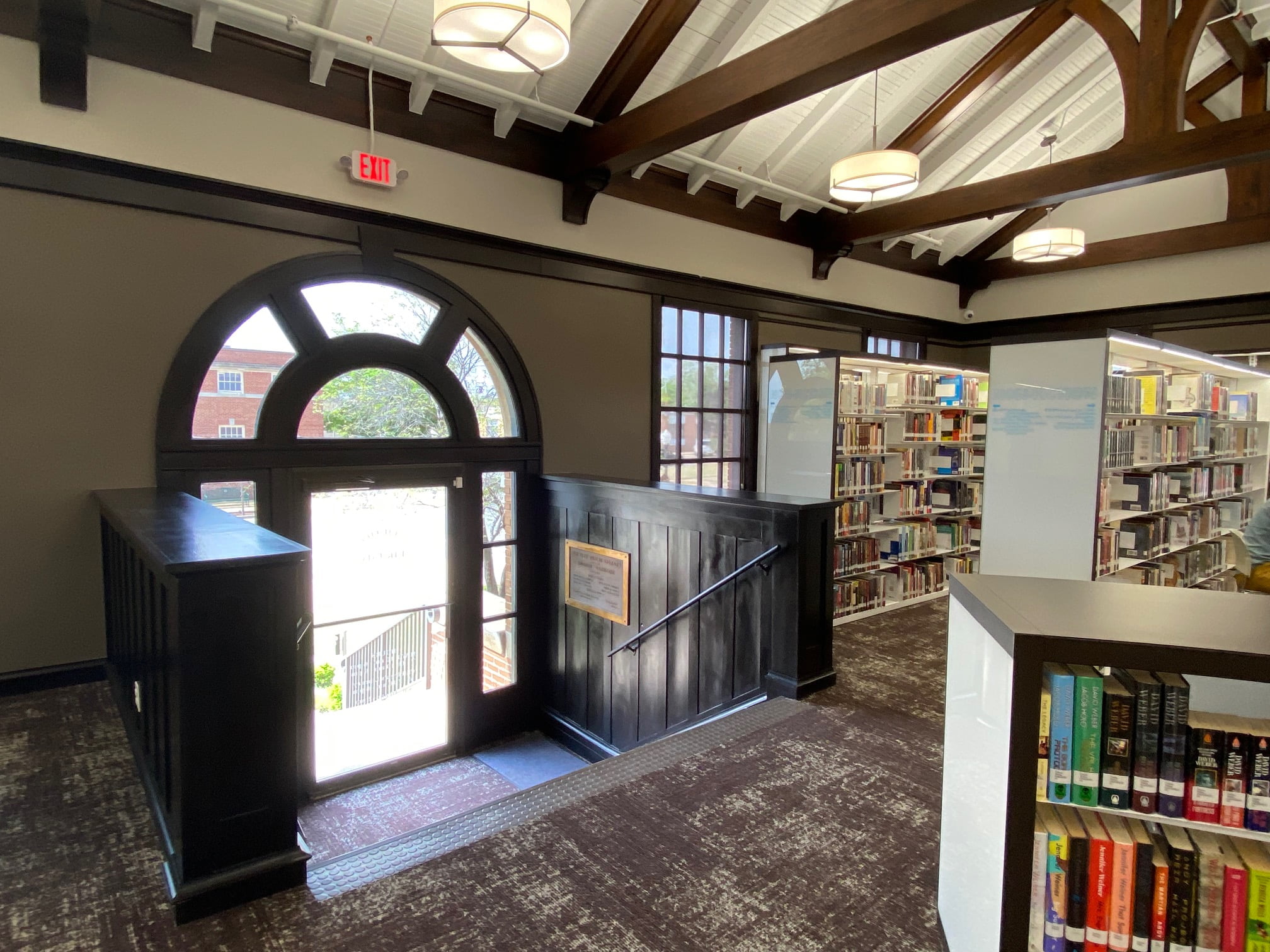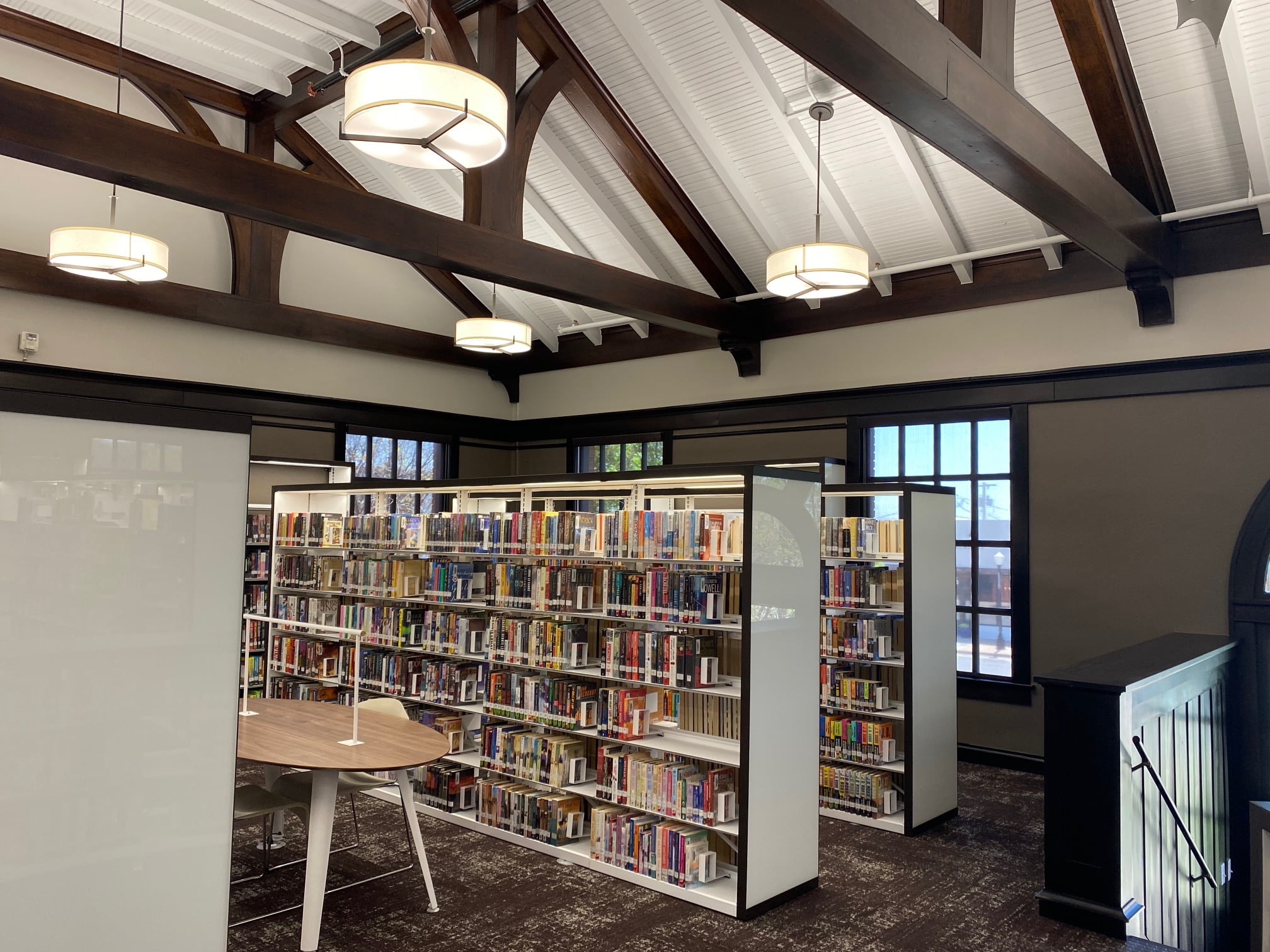 The Elk City Carnegie Library is a public library excited about our community.
We are a small library with big ideas!
<!—-><!—->
<!—->
<!—->
<!—->
<!—-><!—->
<!—->
<!—->
<!—->
Pre-School Story Time in the Children's Library every Wednesday at 11:00 AM.