Elk City Museum Complex
Located on Route 66 in historic Elk City, Oklahoma. The complex includes the National Route 66 Museum, a National Transportation Museum, the Old Town Museum, a Farm and Ranch Museum, a Blacksmith Museum, and many outdoor displays.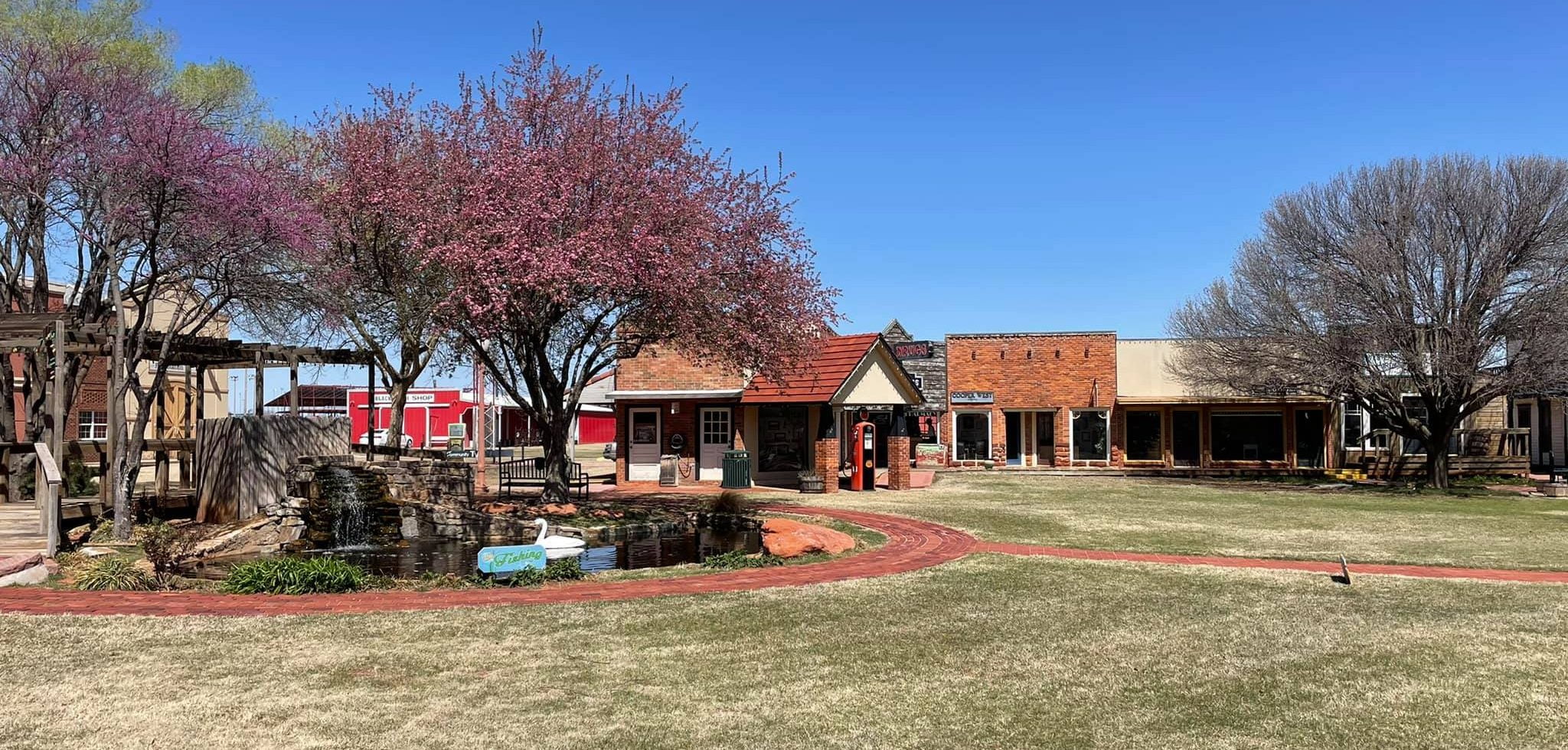 Elk City Museum Complex
The Elk City Museum Complex allows you to immerse yourself in Oklahoma pioneer history. The Old Town Museum includes a Victorian-era house with displays and artifacts that give a glimpse into the lives of early settlers in Western Oklahoma. The Farm and Ranch Museum celebrates Oklahoma's agricultural heritage. While you're at the complex, make sure to visit the Blacksmith Museum to see how blacksmiths create metal objects. The complex is also home to replicas of a schoolhouse, opera house, doctor's office, and a chapel.
Part of the complex is dedicated to the National Route 66 Museum & the National Transportation Museum. Take a journey through each of the eight states Route 66 passes through – from Illinois all the way to California. "Drive" down Route 66 in a 1955 pink Cadillac and watch a black and white movie at a mock drive-in theater while sitting in a classic Chevy Impala.
elkcity.national.route66.museum.complex
The Opera House (Rentals)
Museum Commission
Hours
Monday – Saturday
9:00 AM – 5:00 PM
Sunday
Memorial Day to Labor Day
1:00 PM – 5:00 PM
Labor Day to Memorial Day
Closed.

Closed on these holidays: New Year's Day, Easter, Thanksgiving (Thursday and Friday), Christmas Eve, and Christmas
Admission
$5.00 – Adults
$4.00 – Children (ages 6 – 16, under 5 Free)
$4.00 – Seniors (AAA and ages 60 and up)
Active Military and Families are Free on Memorial and Veterans Day
School Groups, Students, Teachers, and Adult Sponsors are Free
(School Group Participants must arrive at the same time as the group to be part of the group admission – late arrivals will be billed regular admission.)