The City of Elk City is currently seeking candidates for full time Right-of-Way department.
Applications can be picked up at City Hall (320 W 3rd St.) or you can print applications online on our website. Completed applications can be turned into City Hall or emailed to wootenc@elkcity.com. For more information call 580-225-3230.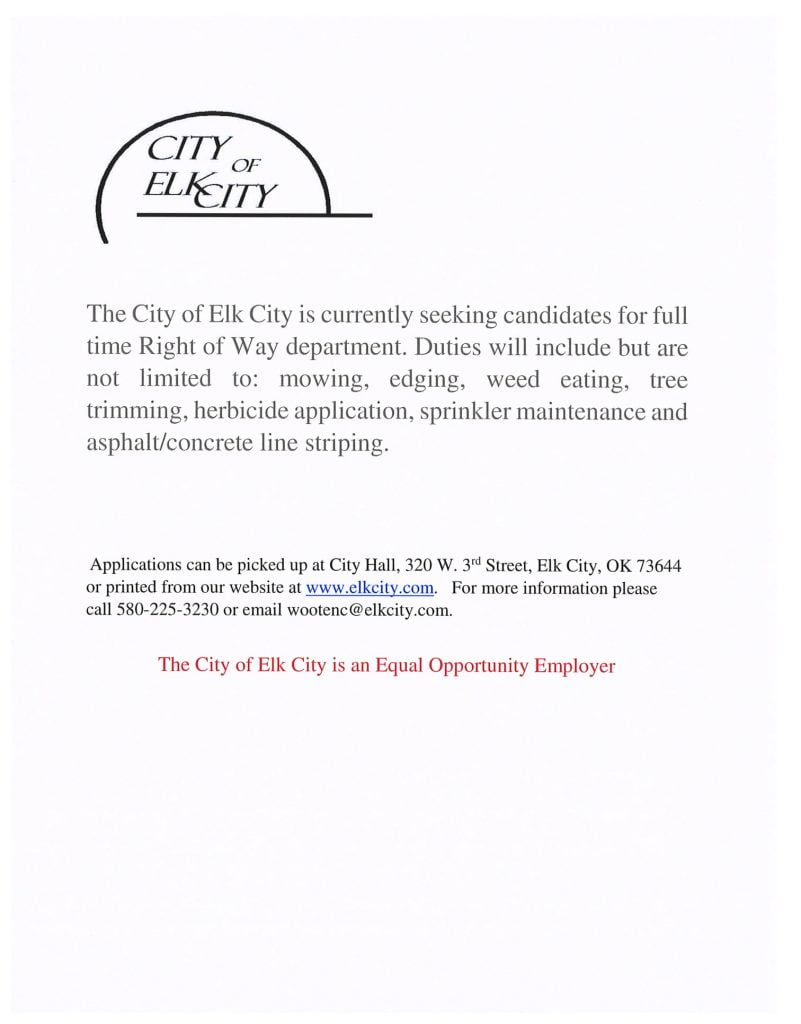 Application for all city jobs other than Police Department ...