The City of Elk City is currently seeking an Animal Control Officer.
An Animal Control Officer is responsible for patrol operations, community services, and to assist Police Emergency services in accordance with the mission, goals, and objectives of the City or Elk City and Elk City Police Department while in compliance with governing federal, state, and local laws. In general, an Animal Control Officer provides for public safety by maintaining order and provides protection for people and property.
Applications can be picked up at City Hall (320 W 3rd St.) or the Elk City Police Department (422 E. 3rd St.) you can print applications online on our website. Completed applications can be turned into City Hall or emailed to wootenc@elkcity.com. For more information call 580-225-3230.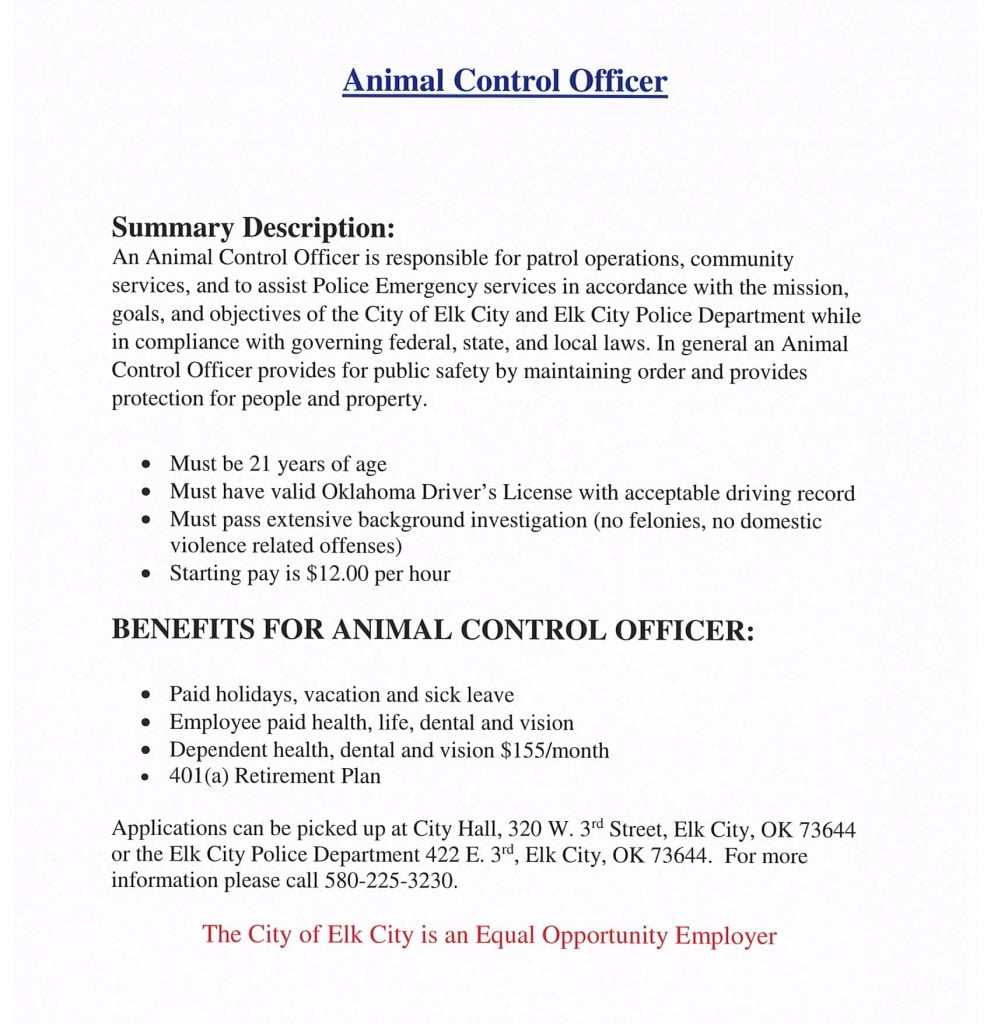 Application for employment to the Elk City Police Department and any positions that fall under this department including Animal Control and Police Dispatch. ...